PEAKOSIL Heavy Body Fast Set
PEAKOSIL Heavy Body Fast Set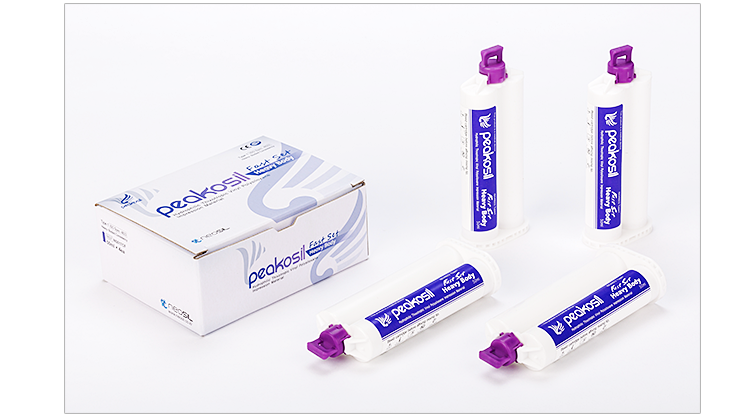 Features
■ Smooth mixing and easy injection reduce fatigue for the user.
■ Free of taste and scent. Does not cause feeling of irritation to patient.
■ High elasticity enables easy removal
■ After hardened, its proper hardness minimizes negative deformation
■ It does not slide from the tray
■ High affinity with plaster enables detailed modeling.
■ Compatibility with products of other manufacturers is excellent.
​
​

​
Packaging​
■ Cartridge type
50ml = 25ml Base + 25ml Catalyst / 1 Unit
4 Unit / 1 Box
​
​Technical data
​