M.O.U signing with MIS, USA
페이지 정보
Date
2016-08-09 22:49
Hit2,911
본문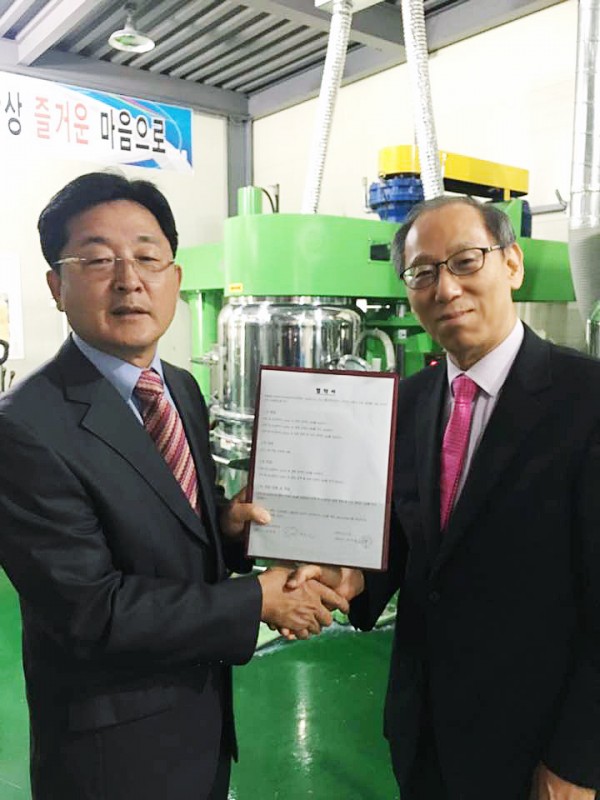 NEOSIL CO., LTD. signed a memorandom of understanding at its head office with MIS, LA, USA.

Mr.Young Dong Chung,CEO of MIS & Mr.Wooryong Ryou,CEO of our company had decided supply of 20,000 dental impression material products until Aug. of 2016 and also conditions for the deal.

Since our company has tried hard for globla sales, we has secured lots of client companies in foreign countries like USA, Taiwan, Vietnam, Malaysia, Hong Kong, South Africa, Thailand, Australia.

Further more we're still trying to get into new foreign market including Hungary, Ukraine, Iran and etc.
Especially NEOSIL as one of 10 chosen companies, is scheduled to participate in "2016 South America trading mission of Pusan city" which is supported by Pusan city gorvenment & Small and medium Business Corporation.

In the trading mission, our company will do sales activities in Colombia, Chile and Peru which are 3 countries in South America.

Please watch and support our future tries to be a global company, our new goal.