Attending as an exhibitor to Midwinter Meeting, USA
페이지 정보
Date
2016-04-06 18:52
Hit3,531
본문
NEOSIL Co.,Ltd. attended as an exhibitor to Midwinter Meeting which occured from Feb. 25 to Feb. 27 of 2016 in Chicago, USA.
After Oct. 21 that FDA medical device registrations of our impression materials were acquired, NEOSIL had begun aggresive sales to US market.
For my company, this exhibition is the best chance to complete entering into Us market and to stabilize sales network in the market.


Midwinter Meeting is one of the biggest dental exhibitioin in US, which has huge visitors over 30,000.
And also it is a battlefield that famous global distributing enterprises & manufacturers compete to each other.
This year, NEOSIL was one of them.
Although gigantic booths & material superiority of major companies, the superior qualities of PEAKOSIL impression materials shone.
Many dentists and distributors visited NEOSIL booth, even though the booth was a by-corner, and most of them were satisfied by the qualities equal to other famous brand products.
Especially one of the most important outcome of this exhibition was that we made our own shipping center in US for US customers to order our products more easily.
I think this has made us to acquire accessibility to promote sales since US customers can save much money and time for importing, clearance between Korea & US, inland transport in US and so forth.
So we are expecting explosive increase in future sales if we manage US buyers acquired during this exhibition.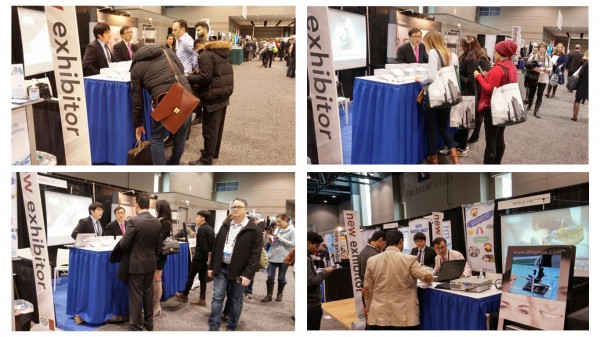 Not only US buyers, we also meet buyers from Iran, Romania, Guatemala, Lebanon, Canada, Saudi Arabia...etc.
We discussed with them about distributing in their market and the discusstions have continued to advance.
Having business talks with middle-eastern buyers was an important result for we were eager to meet them.
Making a stepping-stone of this exhibition, we,NEOSIL will expand our share in global market.
Wooryong Ryou, CEO of NEOSIL Co.,Ltd.
NEOSIL US Contact
US Branch(Branch Manager Jun Heo)
jun.heo@megagenus.com