GYEONGNAM-VIETNAM TRADE DELEGATION, 2019
페이지 정보
Date
2019-08-09 15:40
Hit1,997
본문
​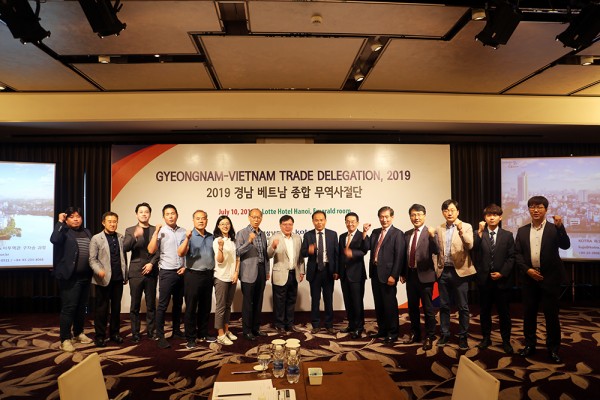 ​
NEOSIL CO., Ltd. was selected to participate in conference KOTRA hosted (sponsored by Gyeongsangnam-do) in Hanoi, Vietnam, on 10th JUL, 2019. by Gyeongsangnam-do.
They nominated only the best 10 companies for the conference, and NEOSIL was on a shortlist.
​
KOTRA in Hanoi Trade Center contacted the companies in advance, many companies located in Hanoi wanted to have a meeting with us.
​
Among them, most of the importers and dental wholesalers in Hanoi are most likely to engage in exclusive contracts with us, so they will be screened under strict criteria, which will make a big contribution to our sales in the future. We plan to confirm it through re-meeting at Vietnam Medi-pharm Expo from August 1 to 3, 2019.
​
We have been exporting our products to 32 countries and participated in the dental exhibition which will be held in Moscow, Russia from September 23 to 26, 2019.
And do our best for the purpose of diversification of export based on 15 years of accumulated technology by developing.
​
Here are some photos together with the clients consulted us.
​